I know Gemma and Liss already did their Mindy spam, but I got so many cute pictures of her that I had to post some as well! Seriously, she is just the sweetest, nicest woman and I love her so much. I seriously have the utmost respect for her. She is so smart and funny and sweet. It kinda baffles me. And it was like, being there, there weren't that many people there for her, and I was kind of sad, because she totally deserves to have all kinds of fans. But even still, there were a decent amount and she was just so genuinely excited to be there and to meet people.
And like Liss said, I honestly did not get *one* bad picture of her. At all. She is so photogenic. ♥
The trip was just really fun in general. I know Liss & Gemma have already filled you in on most of it, so I will just add little excerpts of things they didn't cover or that I thought were really cute and fun.
Andrea was amazing and so sweet. And Hell and Gemma were like little celebrities, as you have already seen. Everyone wanted to see them, interview them, take their picture with them. It was awesome basically. As Lissie already kind of told you, Gemma and I entered the trivia contest. It was so fun, but really kinda, IDK, the luck of the draw basically. Because Gem and I both got out fairly early but we knew soooo many of the other questions that people got out on. And some of the ones even Mindy didn't know, we knew. Like, there was one about how Phyllis was the one who said about Jim Carey coming into the room and Dwight needed to get an autograph for Michael. Mindy didn't remember what that was from, and so I told her. LOL.
But of course, the fucking question I got out on had something to do with Mindy. It was just worded weird, but basically it was that Times Square was named for the fun times you have in it. And I completely blanked and could not think of it. GUH. And it was from Valentine's Day! Which is one of my favorite episodes. My failure. Let me show you it. But anyway, after I got it wrong, Mindy was like, "That was a Mike Schur script and that joke was the only joke of mine that was left in. And I was so proud of it!". Damn, I fail.
But it was just really fun and awesome. And meeting her was absolutely incredible. Like the others have said, she was sooooo sweet and amazing and it was so funny because I was the one who asked her about 'Bananas'. And so the exchange went a bit like this:
Me: I have a question. And it's kind of weird, and maybe a bit stalker-ish, but... could we do 'This day is bananas' with you?
Mindy: That's not weird. Well... kind of weird. But well... awesome. And not stalker-ish at all!
Giddyness: *is present*
But honestly, she was so cute about it and like, excited that we wanted to do it. And you have all obviously seen the videos. So now I bring you picspam from our trip!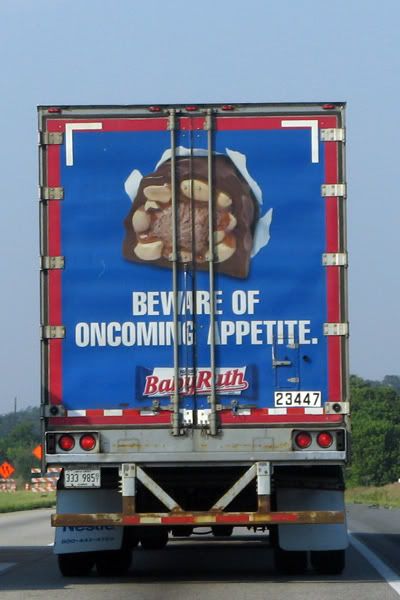 On our way to Scranton this truck was in front of us! And if you don't know why it's awesome, you aren't an Office fan.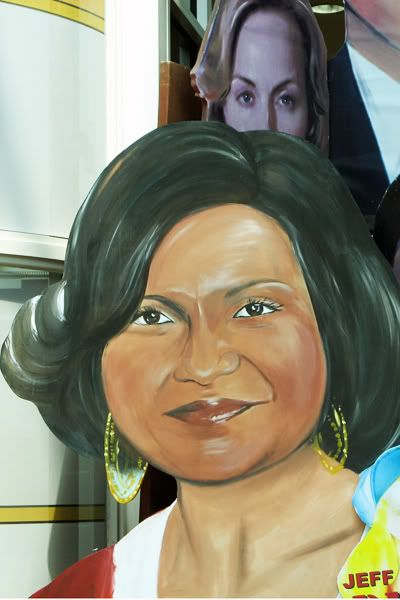 The cartoon character thingy they made for Mindy's visit. For cute!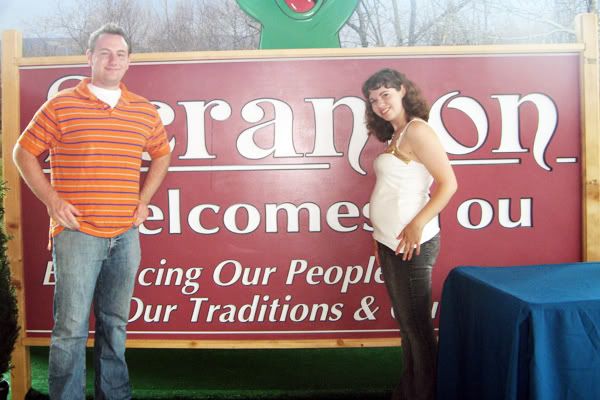 Me & Matt with the Welcome to Scranton sign.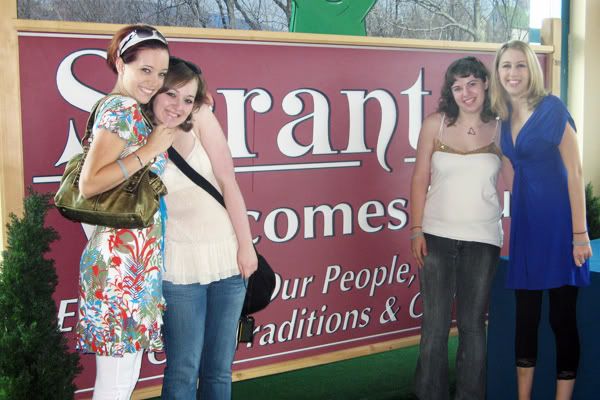 I LOVE this picture. KTHNXBYE!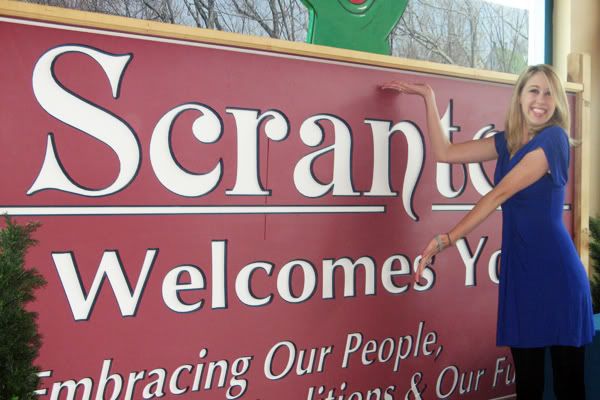 Liss is too cute!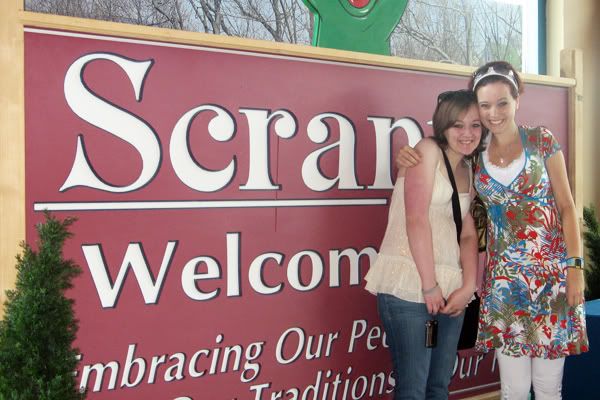 The two who traveled the farthest to get to Scranton!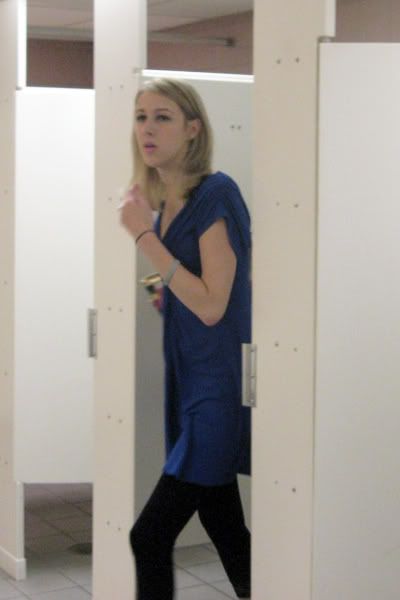 Paparazzi! Paparazzi!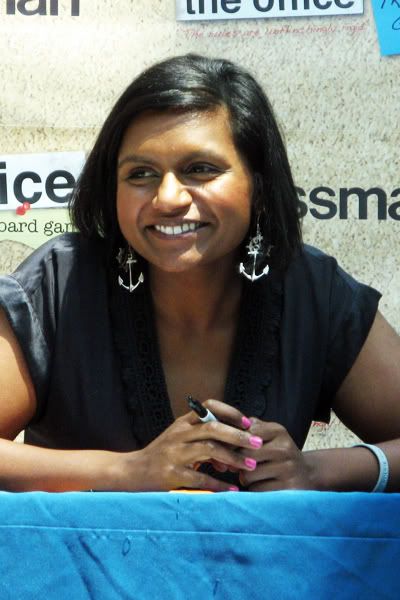 SHE IS SO PRETTY YOU GUYS! AND HER PINK NAILS... HER TOENAILS WERE THE EXACT SAME COLOR! AND SHE'S WEARING A SUPPORT THE RABID BRACELET!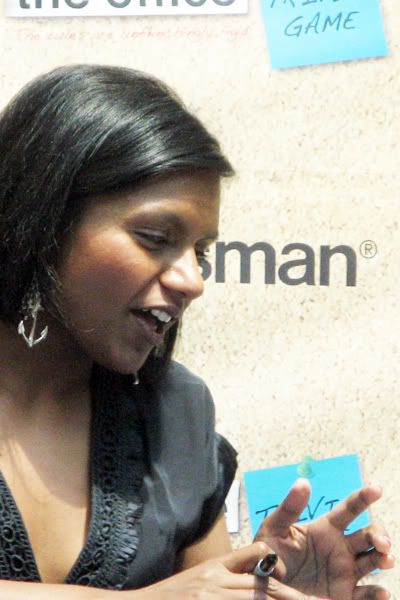 HER EXPRESSION!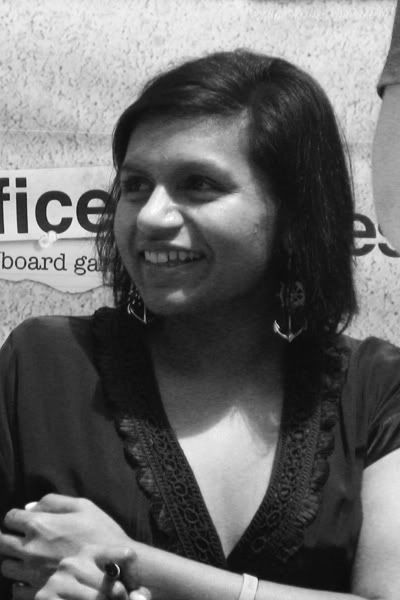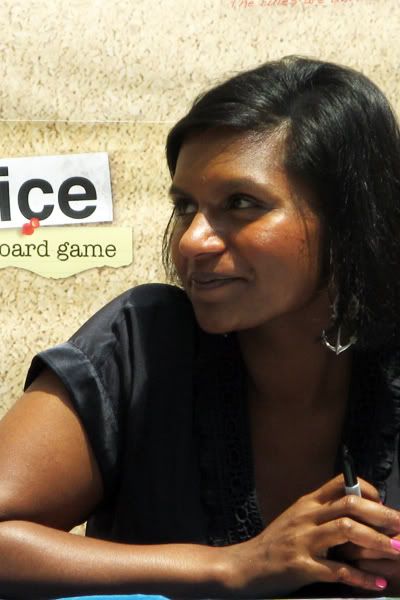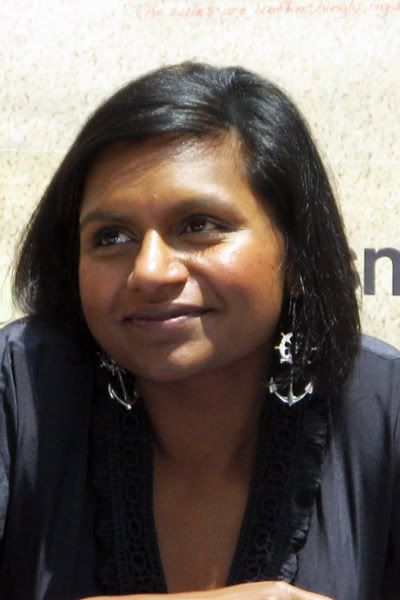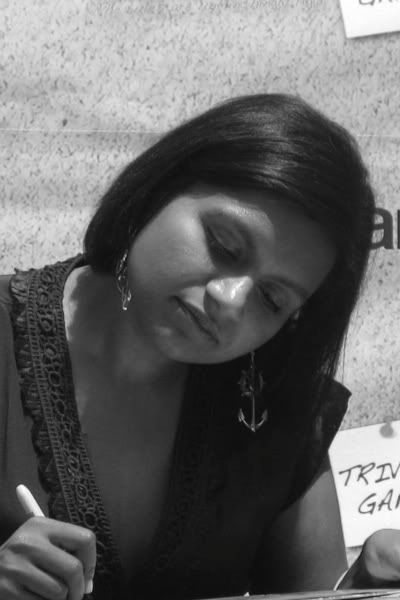 THIS IS SERIOUSLY ONE OF MY FAVORITES. I JUST LOVE THAT MOMENT THAT I CAPTURED. IDK IDK. IT'S JUST SO BEAUTIFUL.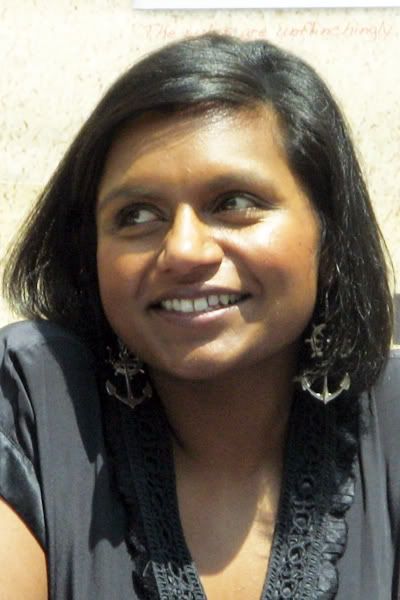 ADJUSTING HER DRESS!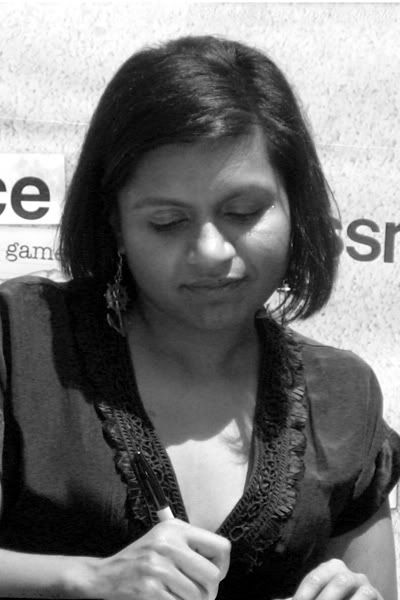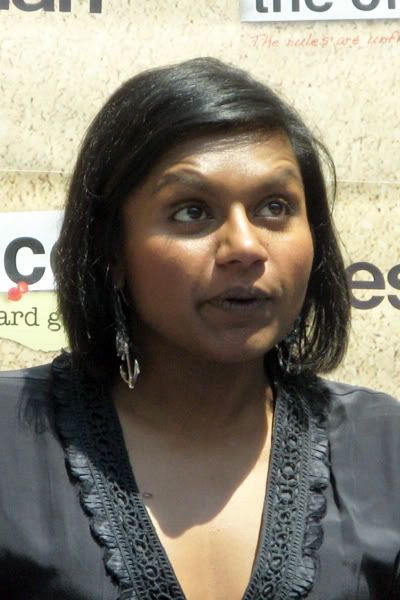 SRSLY?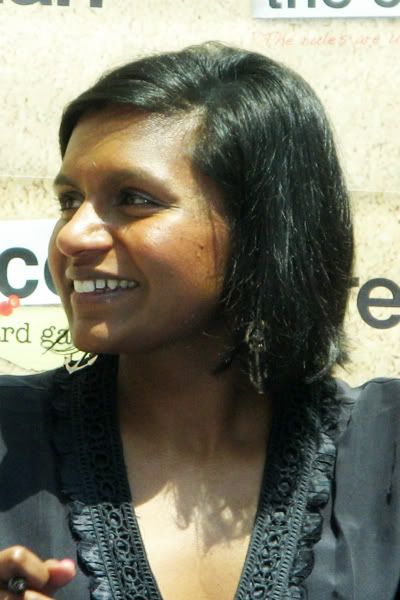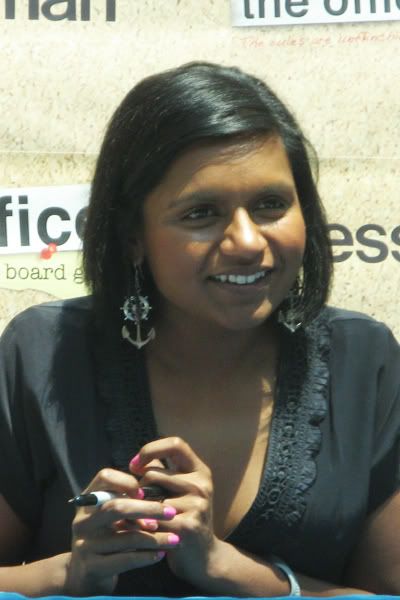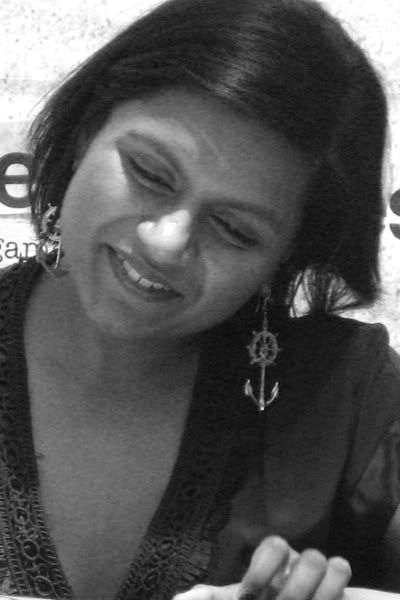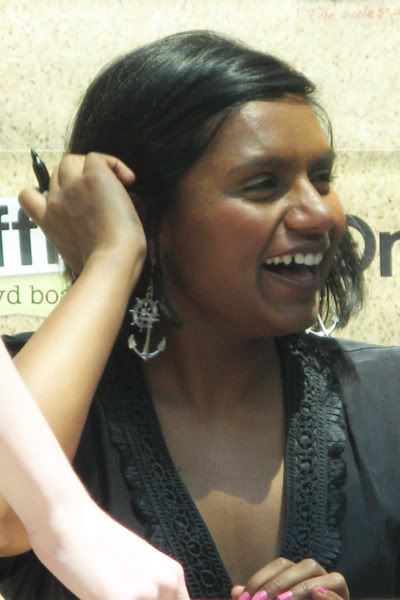 PUTTING HER HAIR BEHIND HER EARS! AJLFJDLAJGALHGLAGH!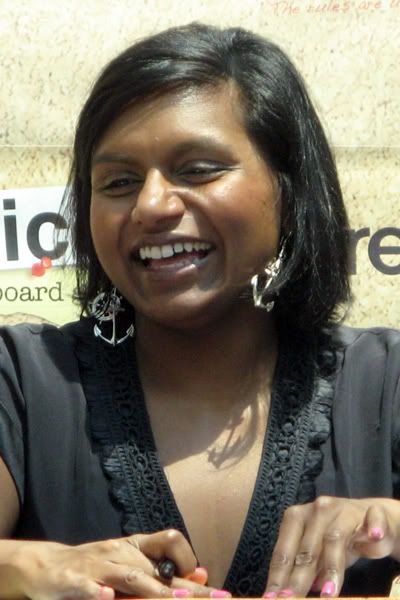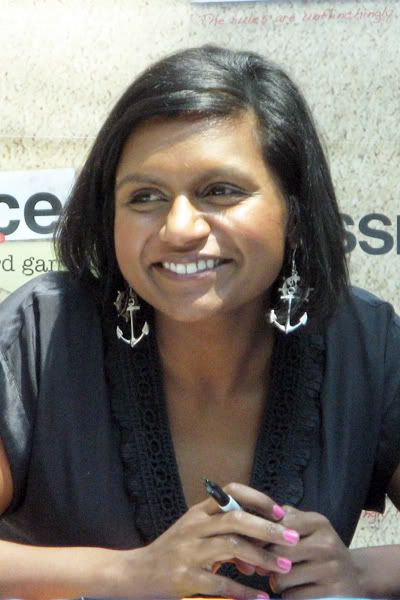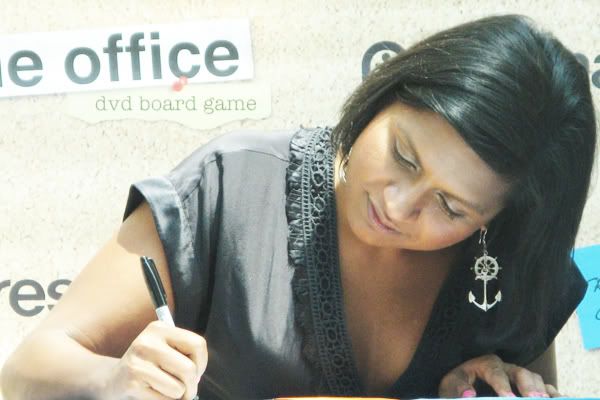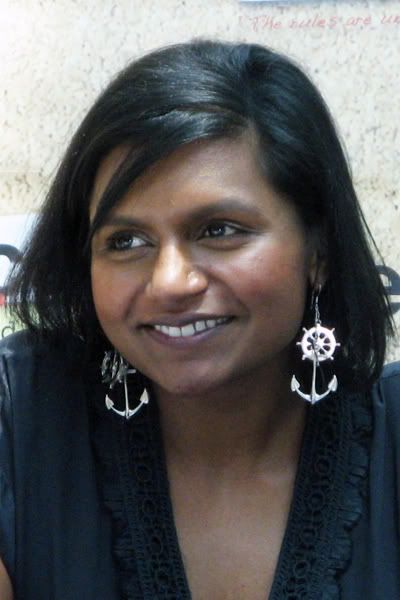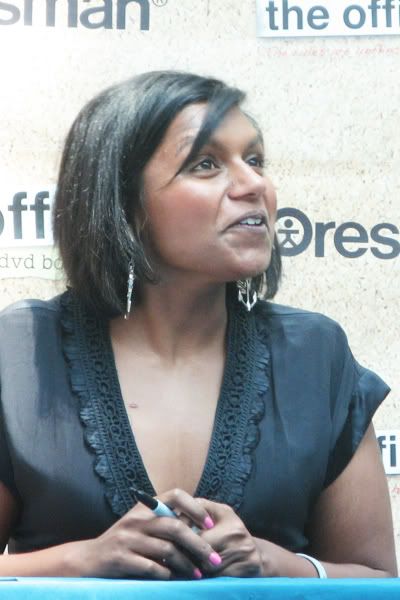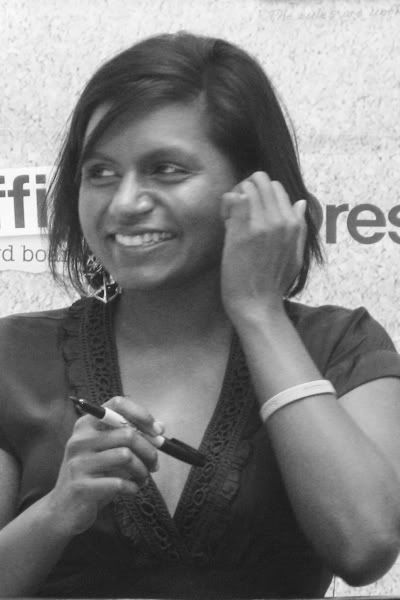 LOVE! LOVE LOVE LOVE!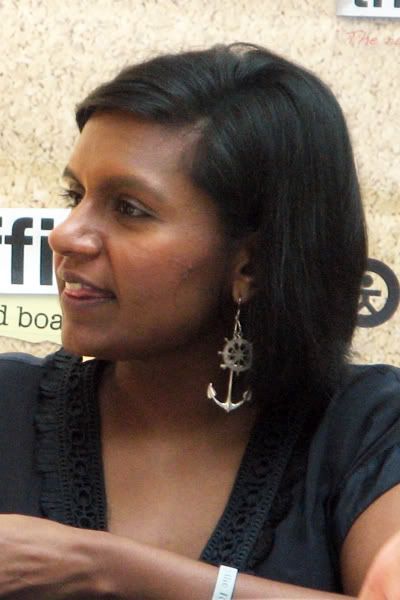 BITING HER TONGUE! SHE WAS SO CUTE WITH THIS YOU GUYS! JALFJLGHALGHLAGH!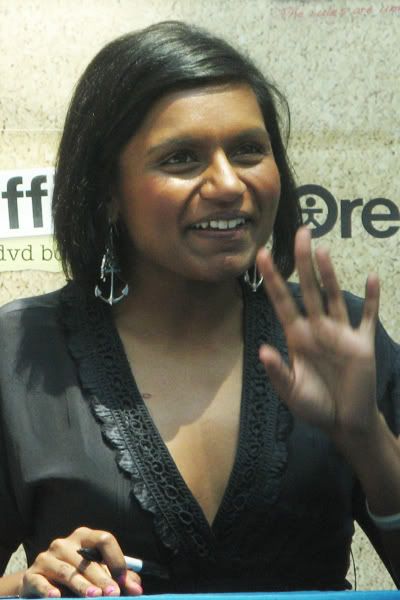 MINDY SAYS BYE!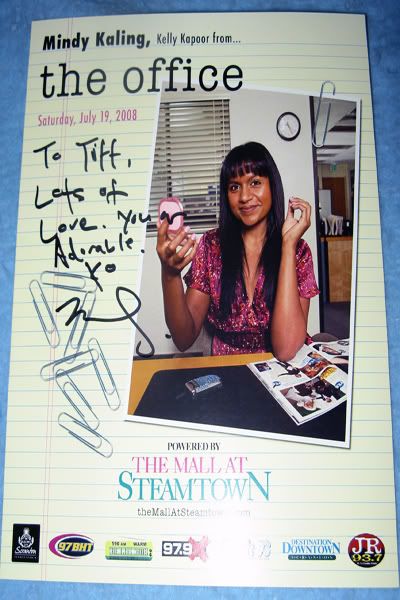 My autograph from her. I love all her sweet little personal messages! And she thought I was adorable!!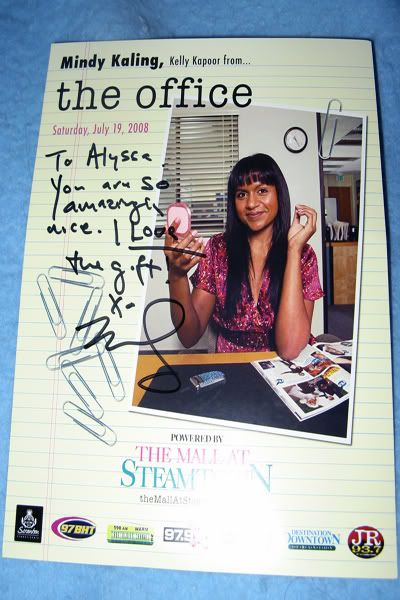 Lissie's!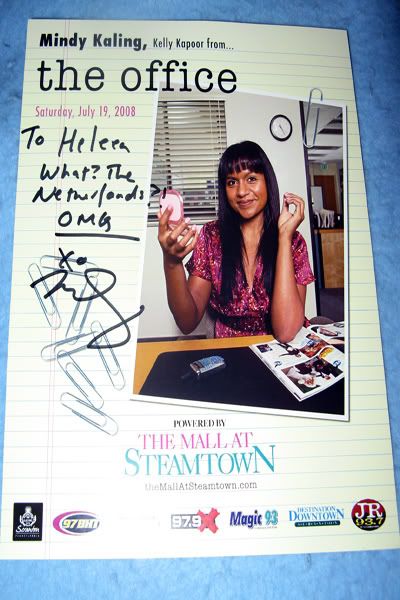 Hell's. Which is seriously my favorite. "What? The Netherlands! OMG!" It's just so cute and so *Kelly*.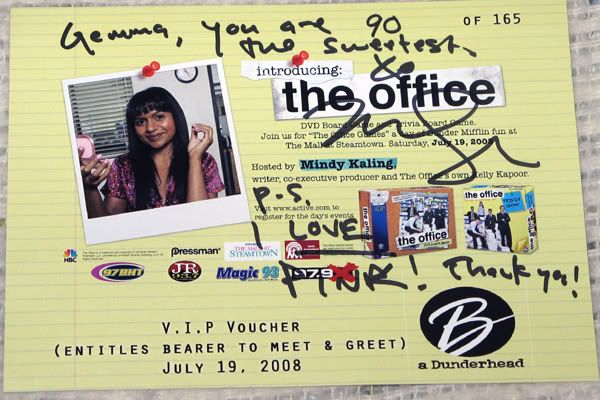 And Gemma got her other little card signed, instead of the picture thingy we all got. But it's still so totally cute!
And LOL. Because I couldn't resist. One macro.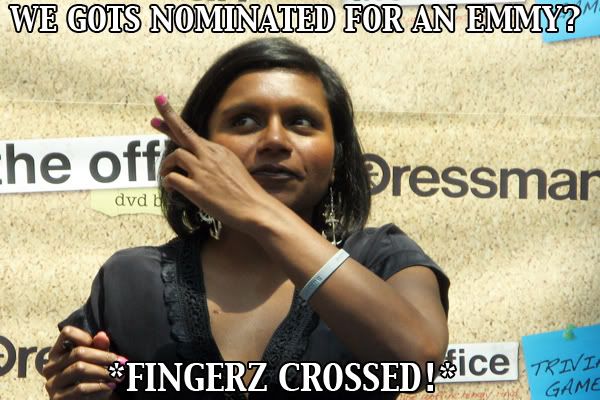 So yeah! In case you didn't get the memo before MINDY IS AWESOME KTHNXBYE!
And also, just like Lissie, I would really appreciate it if these were not reposted or used for any purpose. I'm pretty sure the girls are planning on making some icons which will probably be snaggable. But besides them, since we were the ones who took the pictures, cropped, and colored them, we would just appreciate it if they were not reposted or used by anyone else. Of course, you are more than welcome to save them and look at them for you own enjoyment! Because Mindy is so pretty!
Current Mood:
calm